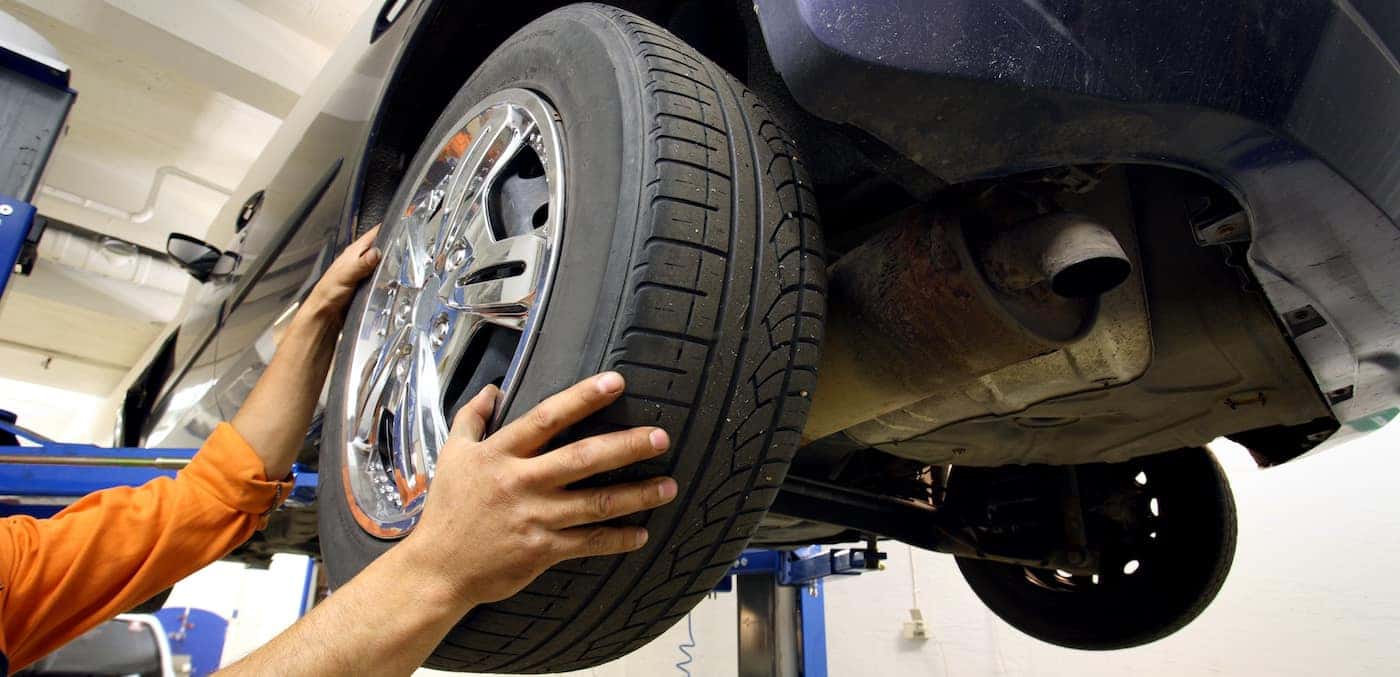 To keep a car in good health in Madison and Janesville, you must get it on a proper maintenance schedule, and that, of course, includes tire rotations. Tire rotations work on a similar interval as an oil change at 5,000-7,500 miles. This is the general rule for most newer vehicles, although to be certain with your specific vehicle, it's good to check your owner's manual to get a more specific mile count. Interested to learn more on when to rotate tires? Continue below and let the experts at Burtness Chrysler Dodge Jeep Ram walk you through everything tire rotation
---
---
Rotating Tires on FWD and RWD Vehicles
Front-wheel drive and rear-wheel drive vehicles differ from where the power is sent from the engine. With FWD vehicles, the power is sent to the front wheels, while it's sent to the rear wheels on a RWD vehicle. Depending on what drivetrain you have, your vehicle's tires are getting more pressure and work. If you drive a RWD or FWD car, here are some tire rotation tips for you:
Vehicles that have FWD or RWD need their tires to be rotated between every 5,000 to 7,500 miles, although you should look in your owner's manual for a specific number.
In case you want to do the tire rotation yourself, there are some key things to keep in mind. For a FWD car, you'll want to take the rear tires and assign them to the opposite side up front, so if you take the right rear tire, bring it up to the front left position and the left rear tire up to the front right spot. However, when you're bringing the front tires back, keep them on the same side of the vehicle.
If you have a RWD vehicle, you do a similar process as the FWD vehicle. But this time you'll want to invert the process, bringing the front wheels back to the opposite side, while taking the back tires up front on their same side.
Depending on the conditions you drive in, you may need tire rotations more often. Contact our service department to learn more.
AWD Tire Rotation Tips
Interested in learning how many miles to rotate tires on an all-wheel drive vehicle? To start, you'll likely need to rotate your tires more often, from 3,000 to 5,000 miles, since the tires are all wearing differently. Again, you should take a look at your owner's manual for more concise information. If you're not sure when your last tire rotation was, you could always schedule a service appointment and bring your vehicle in to be inspected.
Why Rotate Tires?
The easy answer to this question is that it extends the lifespan of your vehicle's tires. On top of that, a tire rotation can give you these extra benefits:
Quieter vehicle on the road
Relieves unnecessary stress on the drivetrain
Improved traction on slippery roads
If you're afraid of rough driving conditions in Milwaukee, then you should be sure to inspect your tires beforehand. At some point, tires actually will need to be replaced, and if that's the case, you can visit our service department for new ones.
Discover More Car Maintenance Tips with Burtness Chrysler Dodge Jeep Ram
We hope the above information has taught you when to rotate tires on your vehicle. If you think you need further assistance, you can always contact us. For more, take a look at our vast new and used vehicle inventories and discover your next vehicle!