Trading in a Car: How it Works and What to Do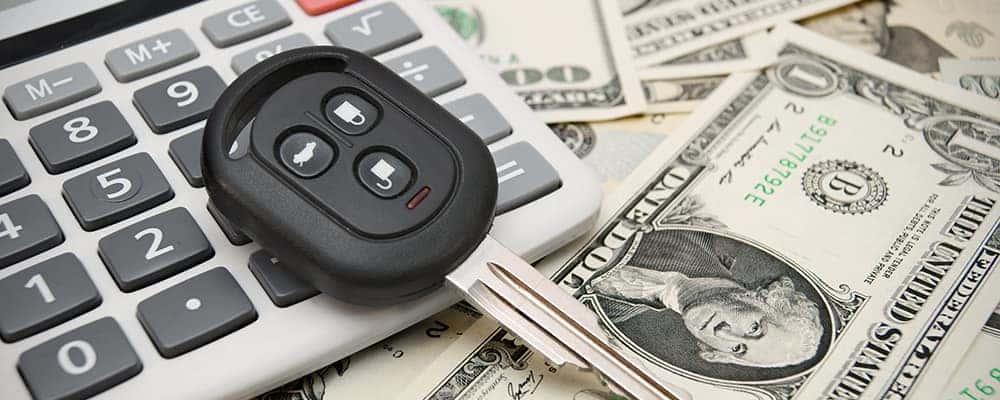 When it comes time to look for a new vehicle, many drivers consider trading in their current vehicle. Trading in your car can be a great way to knock down the monthly payment of your next purchase. Whether this is your first time completing a trade in, or it has been a while, we have a handy cheat sheet to follow to make sure the process goes smoothly.
Find Out How Much Your Car is Worth
Checking your vehicle against sites like Kelley Blue Book is a great way to see how much you might expect for your car. Answer some questions about your vehicle and you will be presented with a range that you might be able to receive for your vehicle. This is no guarantee, but it is a great starting point. When determining price, there are quite a few factors that can impact the value of a vehicle, but the main criteria are:
Vehicle Age
Number of Miles
Vehicle Condition
Vehicle Make and Model
Find Your Title
This may seem like a simple step, but it can be easily forgotten in the excitement of shopping for a new car. In order to trade in your current vehicle, you have to have the title with you when you go to do the dealership.
Get A Quote
Once you have a range to go off of, it is time to consider the value of your specific vehicle. You can often find the option to value your trade online to get a more specific number for you. This number will be confirmed once the vehicle is given a quick look over at the dealership. Another option is to simply bring your car in and have it checked over while you look at some potential replacements.
Negotiate For Incentives
You don't have to stop with the offer they give you, even if you like the price. Dealerships often have additional incentives they can offer when you purchase a new vehicle with them. You could end up getting service perks or even a price reduction on the new car. Don't miss out because you forgot to ask!
Trade In Your Vehicle at Burtness Chrysler Dodge Jeep Ram
At Burtness Chrysler Dodge Jeep Ram you can expect a fair price for your trade-in, and for any new or used vehicles that catch your eye. Have more questions about the value of your vehicle, want to know how to improve your credit score, or just need help with figuring out what to do when you can't make your car payment? Contact us at Burtness Chrysler Dodge Jeep Ram to schedule a time for us to take a look at it in Whitewater.