How to Take the Doors off Your Jeep Wrangler: A Step-by-Step Guide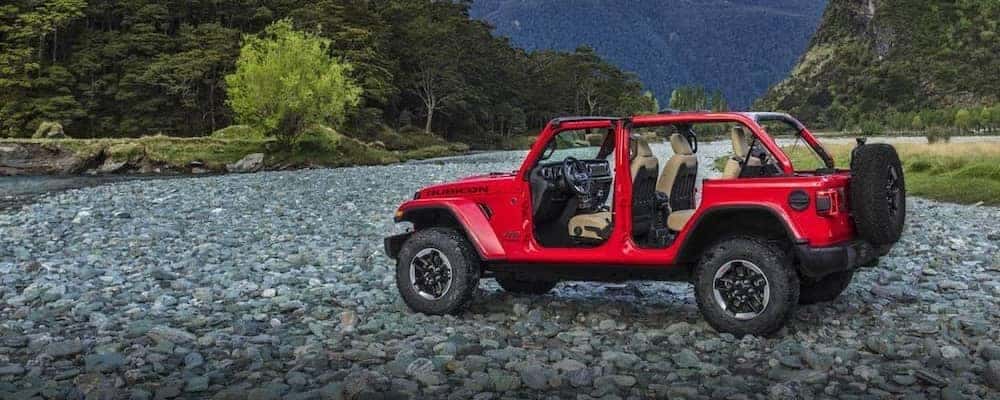 A new or used Jeep Wrangler is ideal for the driver who's looking for an adventure around Madison. The Wrangler compares well against competitors like the Ford Explorer, and its features include removable and added parts and accessories for your overall driving experience. Learning how to take the doors off your Jeep Wrangler is easy with our comprehensive guide.
How To Remove the Doors on a Jeep
Taking the doors off your Jeep Wrangler requires you to first bring down the windows (if your model has windows) to protect the glass. Then, take the following steps:
Disconnect any power cables by removing the footwell under your dashboard or by the b-pillar. This should pop off by removing the clip that attaches it.
Remove the door straps by gently lifting them off the hooks.
Remove the bolt from the door hinges and gently slide the door off and away.
From there, you'll be able to enjoy a doorless ride around Whitewater. Make sure you store the doors in a safe and dry place. Also, lubing the door hinges will help the door slide off with ease next time you take the doors off your Wrangler.
Why Would I Take the Doors off my Wrangler?
The doors on a Wrangler are removable for numerous reasons. If you're driving around Milwaukee or following the unbeaten path, keeping your doors off allows you to take in a full immersive driving experience like no other. Outdoor enthusiasts rave about Jeep's removable panels like the doors because they can feel the elements while enjoying their drive.
Another reason to take off the doors on your Jeep helps with the overall fuel consumption or weight of the vehicle itself. If you're trekking down trails on an excursion, removing the doors assists with fuel economy and the overall trail experience.
Let the Experts at Burtness Chrysler Dodge Jeep Ram Help!
Whatever your reason, our service team at Burtness Chrysler Dodge Jeep Ram is here to help you if you encounter a challenge when you take the doors off your Wrangler. Schedule an appointment with a service technician today and we'll have the doors off your Jeep Wrangler and on the road in no time. For more how-to guides like this, learn how often you should rotate your vehicle's tires, how to reprogram a Dodge key fob, and discover what steps to take to do other procedures yourself.
---
More From Burtness Chrysler Dodge Jeep Ram